SOUND: A Comics Anthology
Writer(s):

Various

Illustrator(s):

Various

Publisher:

Difference Engine

ISBN:

978-981-14-5160-7
About the book
Coming soon in November 2020! 
Traffic. The crackle of food. An argument. What does sound look like to you?
Difference Engine is proud to present our first comics anthology, SOUND: A Comics Anthology. Writers and illustrators from all around Southeast Asia were challenged to push the boundaries of depicting the unseen through the medium of visuals and words, while telling stories important to them. 
Guest editors Charis Loke and Budjette Tan have put together an intriguing list of stories that showcase the creativity of creators across Southeast Asia—both familiar and new names. In a broad range of genres and topics, this collection of stories is an exciting exploration of what the comics medium is capable of.
Creative Teams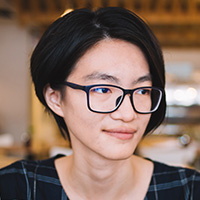 Charis Loke
Editor
Charis is an illustrator and educator based in Penang, Malaysia. Her work draws upon literature and visual culture, exploring both real and fictional worlds. She is the Comics & Illustrations Editor at New Naratif and a committee member of Arts-ED, where she works on community-based arts and culture education for youth.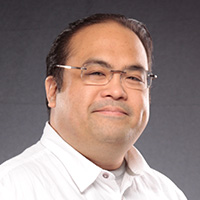 Budjette Tan
Editor
Budjette grew up in a haunted house and was told to sleep early because there were aswang flying outside his bedroom window. These stories inspired him to write the comic book TRESE, which he co-created with artist Kajo Baldisimo. TRESE will soon be adapted into a Netflix anime series.