Writer(s):

Vinita Ramani

Illustrator(s):

Griselda Gabriele

Publisher:

Difference Engine

Published:

November 1, 2022

ISBN:

978-981-18-5210-7
Format:

Paperback

Size:

148 x 210 mm

Pages:

52pp

Retail Price:

$17.00 SGD
About the book
Book Synopsis
Suffering from postpartum depression after the birth of her first child, a 42-year-old musters up the courage to try for another baby. Struggling through two trimesters of nausea, exhaustion, and recurrent, intense dreams, she hopes to hit the 20-week milestone and see the light at the end of the tunnel, only to discover during a routine ultrasound scan that her baby has passed away in the womb.
And so begins a surreal life on the other side of loss, where grief and ecstasy are often bedfellows, tears come from nowhere, other people's babies become the objects of intense affection, and where the baby that never came to be shows up in stars, stones, seeds, and her toddler's imagination.
Why Read This Book?
• A moving memoir of a woman's experience with pregnancy loss and her journey towards acceptance
• A rarely discussed portrait of parenthood in a Southeast Asian context that normalises pregnancy complications and loss
• A sensitive portrayal of a difficult topic through the use of comics
• Emotive art that captures the nuances of grief and family relationships
Each copy of Bearing Witness comes with a die-cut marigold bookmark.  
Praise for Bearing Witness
"Raw, honest and poignant. Bearing Witness enables readers to live through the highs and lows of a surprise pregnancy, and feel the depths of Vinita's heartbreak when it ends abruptly. Where there is loss, there is almost certainly grief and pain. Yet, there is also beauty, strength and hope that emerges through the darkness; through the never ending love of a parent. This book opens our eyes to the experience of a miscarriage – a topic few have the courage to share so openly about. Bearing Witness is not simply about sharing the trauma of pregnancy loss, it is also a great reminder to all women who have miscarried that we are not alone."
—Natalie Tan, pregnancy loss awareness advocate at @thatsingaporegirl, and mother to four children, including a set of angel triplets
"This is a story that usually isn't told in much detail, but Vinita is fully committed in bearing witness to pregnancy loss with her direct and honest storytelling. Her courageous recounting will help people in similar situations realise that they are not alone, and that they are allowed to process this experience in their own time and emotions."
—photographer Darren Soh & writer Melanie Lee, husband and wife
"It takes a big strength and courage for a writer to pen a very personal story and Vinita Ramani is one of them. Bearing Witness is a brutally honest account of a mother's emotional rollercoaster ride that deals with hope, frustration, and grief on every parents' nightmare; miscarriage. The story is told in such an honest manner and makes the readers feel like they are the narrator's best friends. The illustrations were done beautifully by Griselda Gabriele and every panel complements the texts in it. The strokes and compositions changes as the story shifts into different emotions. It's a good read about understanding and managing one's emotion through love and faith."
—Arif Rafhan, illustrator of Amazing Ash & Superhero Ah Ma
"The loss of one's child is tragic under any circumstances, but especially so before it has had the chance to be born. Vinita Ramani's devastating account of pregnancy loss, sensitively illustrated by Griselda Gabriele, is unflinchingly honest and allows us to bear witness ourselves to such a painful event without judgement. Your heart can't help but break in sympathy, then find a measure of peace that comes with acceptance. An urgent and necessary work of sequential art."
—Jason Erik Lundberg, author of A Fickle and Restless Weapon
"Through immensely affecting visuals and writing that is precise yet visceral, author Vinita Ramani and illustrator Griselda Gabriele have created a work that delves deep into a topic that many find too harrowing to even mention. They capture how overwhelming it can be to undergo the physical and mental toll of experiences like postpartum depression and pregnancy loss, without passing judgment on any choices made. There is a deep sadness here, but there are also moments of acceptance, support and even joy. This comic is vital for any number of readers–whether you relate to the author's experience intimately or have little knowledge on pregnancy loss."
—Shailey Hingorani, editor of What We Inherit: Growing Up Indian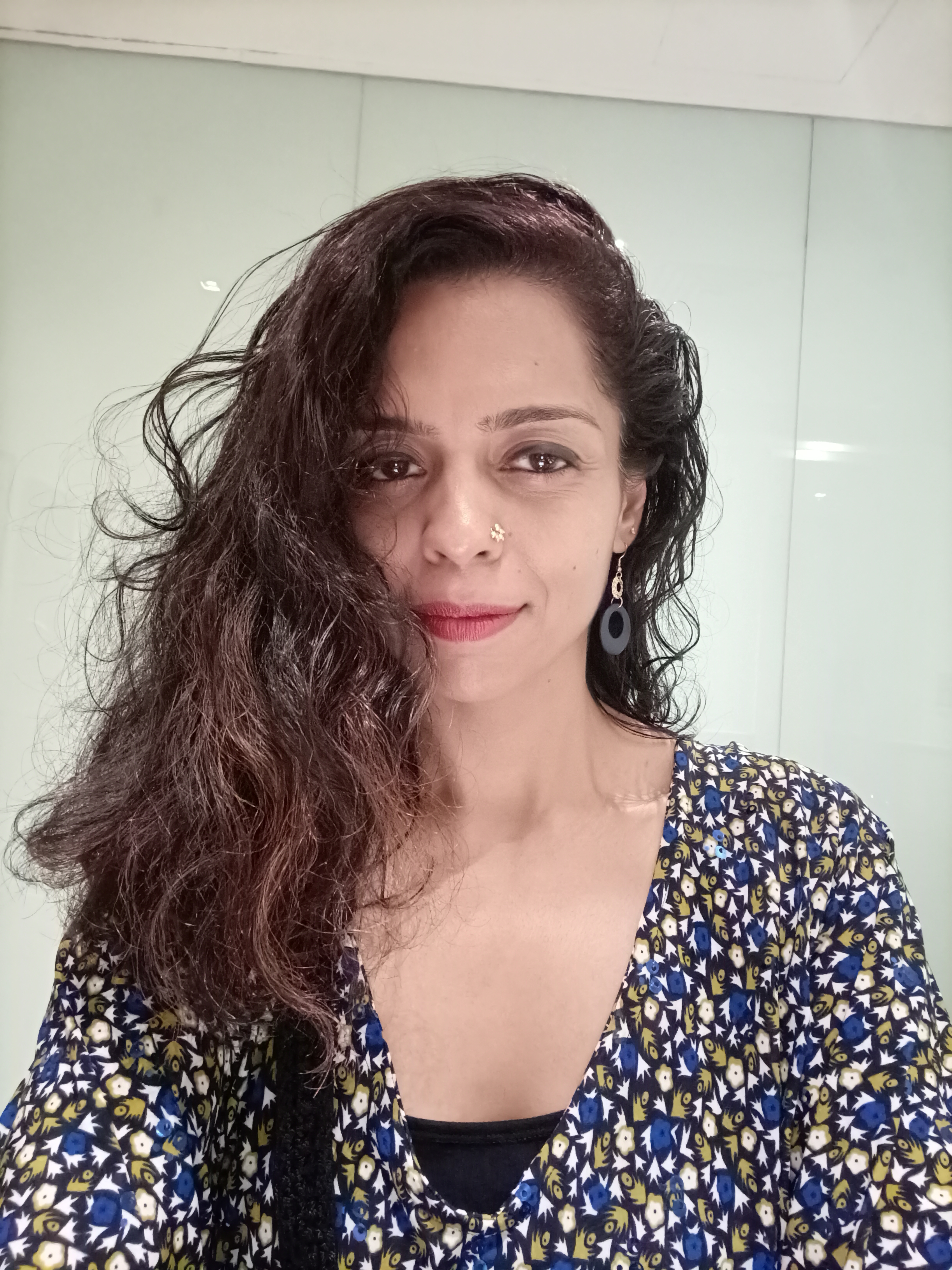 Vinita Ramani
Writer
Vinita Ramani is a writer and editor. She has previously worked as a journalist for various local and regional publications, and as a publicist for film festivals, both in Singapore and abroad.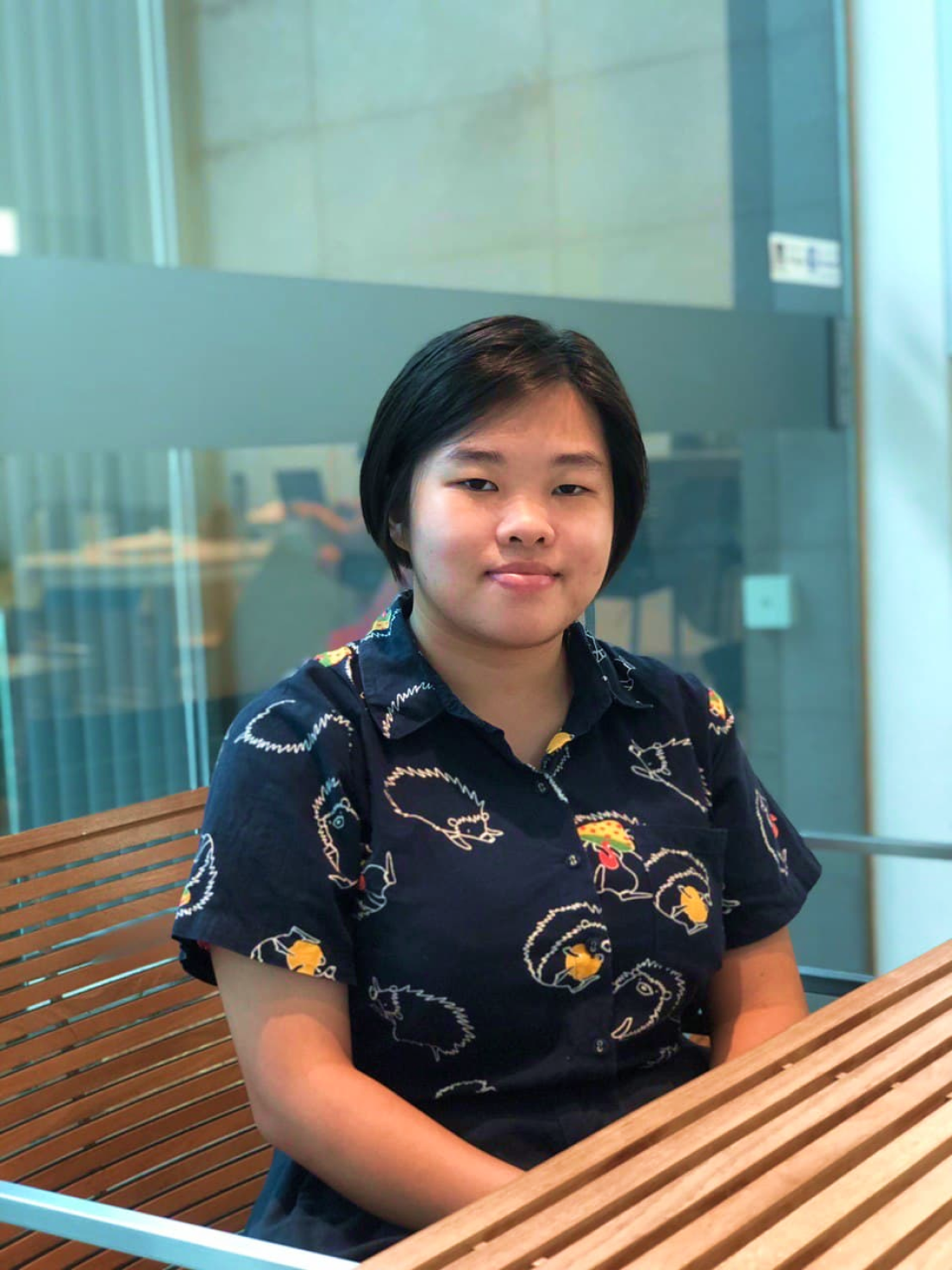 Griselda Gabriele
Illustrator
Griselda Gabriele is a Singapore-based Indonesian artist with experience in editorial illustration and visual development for games and animation. She is passionate about storytelling, and interested in exploring the diverse history, (pop) culture, and faiths of Indonesia and Southeast Asia.