Amazing Ash & Superhero Ah Ma (Bundle)
Writer(s):

Melanie Lee

Illustrator(s):

Arif Rafhan

Publisher:

Difference Engine

Published:

May 20, 2022

ISBN:

-
Colourist:

Jocelyn Wijaya

Format:

Paperback

Size:

148mm x 210mm

Retail price:

$32 SGD (U.P. $35.80)
About the book
Get Book #1 and Book #2 of the Amazing Ash & Superhero Ah Ma series!
Receive a free Amazing Ash & Superhero Ah Ma ruler for every bundle purchased! While stocks last.
Join us for the book launch of Amazing Ash & Superhero Ah Ma: Coming of Age (Book #2) on 28 May 2022!
Meet and greet with the creators as they reveal more about the dynamic superhero duo characters and share their process of creating a comic book from script to print.
This is an in-person event with on-site book sales of Amazing Ash & Superhero Ah Ma: Coming of Age (Book #2). It is held in conjunction with the Asian Festival of Children's Content.
Date: 28 May 2022, Saturday
Time: 2pm to 3pm
Venue: National Library Building, Level 3, Function Room 2
Registration link: team-ash-2.peatix.com
Why read Amazing Ash & Superhero Ah Ma?
• Heartwarming story about the special relationship between a girl and her grandmother.
• This book gently introduces young readers to ageing and dementia in a compelling superhero story.
• Full-colour graphic novel set in Southeast Asia, by creators from Southeast Asia.
For more resources on dementia, head to superheroahma.differenceengine.sg.
Praise for Amazing Ash & Superhero Ah Ma series
"A fun and heartwarming superhero adventure that also introduces children to the important topics of ageing and dementia. Go team ASH! "
–Gavin Aung Than, NYT bestselling cartoonist and creator of Zen Pencils
"We thoroughly enjoyed reading this book. Action packed, bite-sized, and relatable for children, there is never a dull moment! At the same time, it is accurate to the experiences that persons living with dementia and their caregivers face."
– Nicodemus Ching and Lucian Toh, Social Workers from AWWA CREST
"Amazing Ash & Superhero Ah Ma is a fun romp that is close to the realities of a child's everyday life."
—Lat, creator of The Kampung Boy
"Amazing Ash & Superhero Ah Ma is a delightful graphic novel that can be enjoyed by readers both young and not so young. The story not only entertains but educates by touching on some serious topics in a manner that is delicate and that can be grasped by a younger audience. A great book that packs a whole lot of fun, adventure, but mostly, heart. I look forward to sharing more stories about Ash and her super Ah Ma with my children."
—Leila Boukarim, author of Hello Goodbye Little Island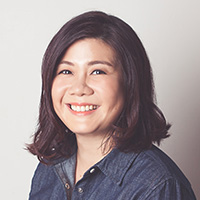 Melanie Lee
Writer
Melanie is the writer of the comic book series, Amazing Ash & Superhero Ah Ma. She is also the author of the picture book series, The Adventures of Squirky the Alien, which picked up the Crystal Kite Award (Middle East/India/Asia division) in 2016. She has also published Imaginary Friends: 26 Whimsical Fables for Getting on in a Crazy World, a collection of illustrated short stories together with Arif Rafhan. Besides books, Melanie writes content related to arts, heritage and lifestyle for a variety of platforms including museums, documentaries, magazines and websites.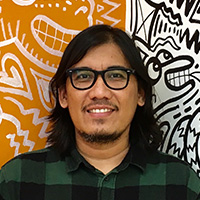 Arif Rafhan
Illustrator
Arif Rafhan is a comic artist, illustrator and pre-production artist. His work has been published in more than 20 books to date by MPH, Buku Fixi, Maple Comics, Marshall Cavendish, and Difference Engine. These includes comics, content illustrations and cover illustrations. He also works with various production companies creating preproduction visuals such as concept art, character designs, environment designs, and storyboards. His most recent works include illustrating the comic book series Amazing Ash & Superhero Ah Ma.
Ash (Ashley Tan)
11-year-old Ash finds school stressful and boring. In particular, she doesn't like Mathematics and is dreading next year's National Exams. She is on the shy side, but can be loud and bold when the occasion calls for it. She loves her Mum and Ah Ma, although she wishes they could understand her better. Her superpowers are strength and speed.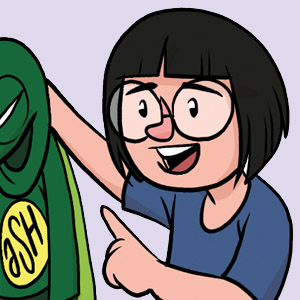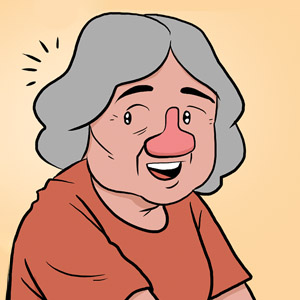 Ah Ma (Annie Tan)
70-year-old Ah Ma is raising Ash while her daughter, Grace, works full-time. She is experiencing early symptoms of dementia, such as memory loss. With this, Ah Ma is making it a point to spend more quality time with Grace and Ash. However, she ends up revealing some life-changing secrets! Her superpowers are flight & flexibility.
Mum (Grace Tan)
42-year-old Grace is an accountant and the sole breadwinner of the family. She is constantly overwhelmed juggling work, family finances, Ash's schoolwork, and her mother's dementia. Despite her busyness, she is incredibly intuitive and tries to involve herself in the lives of Ah Ma and Ash as much as possible.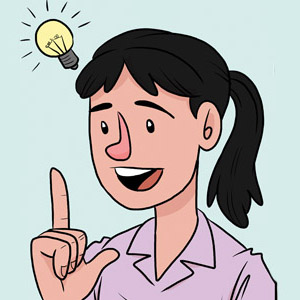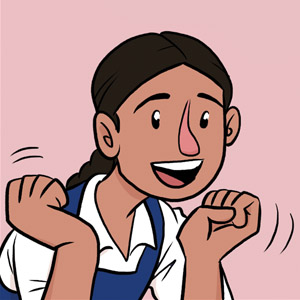 Zoe Zulueta
11-year-old Zoe is Ash's best friend in school. She loves talking and is full of creative ideas! She is the first person to learn about Ash's and Ah Ma's superpowers and immediately starts working on a branding campaign for them.
Buddy Wijaya
12-year-old Buddy is Ash's neighbour and childhood friend. He appears timid, but works hard for things that he strongly believes in. He is the second person to learn about Ash's and Ah Ma's superpowers, and volunteers to provide tech support for them.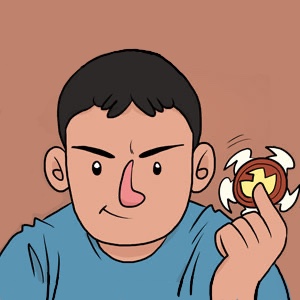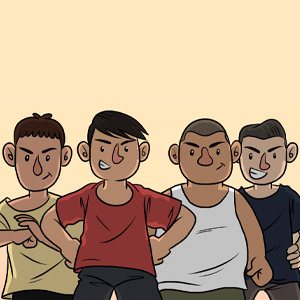 The Flat Boys (Yusuf, Linus, Ravi & Ming)
The Flat Boys live a few blocks away from the Tan family. They have been going around the neighbourhood extorting toys and money from younger kids like Ash and Buddy.
Officer Lim
Officer Lim is a friendly policeman who heads the neighbourhood police post. He has been receiving reports about the Flat Boys' antics and wants to put a stop to these incidents soon.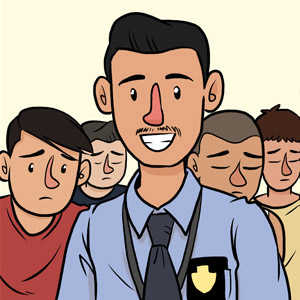 How to Draw Ash from Amazing Ash & Superhero Ah Ma (Tutorial)