The Makers Club: Game On!
"I'm really proud that The Makers Club will represent Southeast Asian girls who are creative and nerdy, both on the pages and behind the scenes."
— Reimena Yee, writer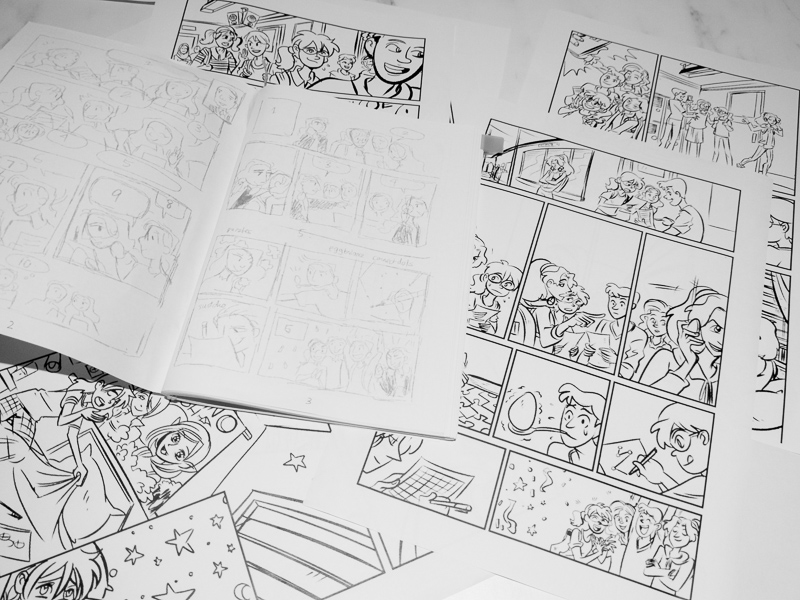 Story
Timid artist Nadia is in awe of her new teammate. Priya's a gamer, she's smart, and she knows how to code—so this environmental video game they're building should definitely win the top prize at the Science Fair, right? But Nadia and Priya soon discover that there's a lot more to making a game than coding and sprites. Will the girls be able to overcome their differences or will it be game over for them far too soon?
The Makers Club is the start of a new series set in Pangolin Secondary School in Southeast Asia. The lighthearted series focuses on friendship, inclusiveness, and the importance of creativity in STEM that is sure to inspire kids to explore, experiment, and have fun!
Creators
Writer Reimena Yee was a science stream student from primary school to university. Now she writes and draws comics. She is the creator of The Carpet Merchant of Konstantiniyya, the first fully Malaysian-made comic to be nominated for the Eisner Awards.
Illustrator Tintin Pantoja was born in the Philippines, graduated with a BFA in Cartooning and Illustration from New York's School of Visual Arts and has been illustrating comics since 2007.
Readership
Age 9-14
Publication
---
Amazing Ash & Superhero Ah Ma
"I'm excited to be stretched creatively with this graphic novel project! It also means a lot to be able to write about people and issues that matter to me…but in a fun and super cool way!"

— Melanie Lee, writer

Story
Eleven-year-old Ash doesn't have much to look forward to: maths tests, a naggy Mum, and an Ah Ma who doesn't know much about her. That is, until she discovers something that will change her life—Ah Ma is a superhero! The best part is, Ash discovers that she has superpowers too!
Life is so much more exciting as a superhero-in-training. However, Ash can't help but notice that Ah Ma sometimes gets a little absent-minded while showing her the ropes. Amazing Ash & Superhero Ah Ma is a funny and heartwarming story about family and acceptance. Growing up and growing old is never easy—and all the more perplexing when secrets are added to the mix.
Creators
Writer Melanie Lee is the author of the picture book series The Adventures of Squirky the Alien which picked up the Crystal Kite Award (Middle East/India/Asia division) in 2016. She is also an Associate Faculty at the Singapore University of Social Sciences developing and teaching media writing courses.
Illustrator Arif Rafhan is a comic and pre-production artist. His work has been published in more than 10 books to date by MPH, Buku Fixi, Maple Comics, and Marshall Cavendish. He's been working closely with Lat since October 2018 for an upcoming graphic novel and is now working with Sony Animation as character designer for their upcoming feature animation.
Readership
Age 7-12
Publication
---
Afterlife
"I'm so excited to be given this chance and have a team who believes in my story. At the same time, I feel the weight of writing a story that will do justice to all the cultures and influences that I'm drawing my inspiration from. It's scary, but the fun sort of scary."

— Gina Chew, writer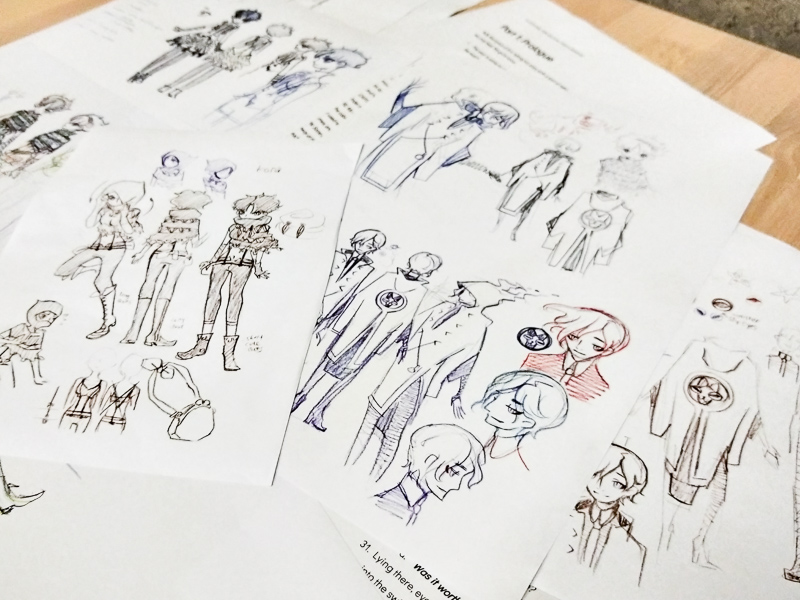 Story
Kora has a lot on her mind. Her younger brother is stricken with an ailment that has no cure. The last thing she expects is to have to chase down a mysterious boy who was lurking around in the hospital. And why she does she feel such an inexplicable connection to him?
Eric isn't prepared for this. He was just there to do his job and bring a new soul into the Afterlife, just as Death had instructed him to do. It was supposed to be an ordinary day. Little did he expect to run into a familiar face from his past in the land of the living…
Afterlife is a story of reflection, lost souls, a daring rescue mission, and one girl's fight to save what she loves.
Creators
Writer Gina Chew has been writing plays for almost ten years, trying to tell honest and raw stories. Her play Permanence was staged in 2017 as part of a theatre festival for emerging playwrights. Since then, she has started to explore writing for film and now for comics.
Illustrator Foo Swee Chin aka FSc is the creator of several alternative comic books, including A Lost Stock of Children and Mince published by Neko Press, as well as Chimney 25 and Zeet published by Slave Labor Graphics.
Readership
Age 13 and above 
Publication
Second half of 2020
—
Update (March 2020): Unfortunately, Foo Swee Chin has withdrawn from Afterlife due to personal reasons. Illustrator Nadhir Nor will be working together with Gina Chew on Afterlife and we are excited to see the new directions the story will take!