We're Difference Engine, a new independent comics publisher based in Singapore, and we're excited to announce that we will be releasing four new titles in 2020!
Our debut line-up focuses on stories told by Southeast Asian creators, and features established names and two Singaporean writers new to working on comics.
We feel that there is a place for young, independent publishers in Asia to carve out a space for their unique brand of stories and have them read by everyone. We're inspired by stories coming from Asia, and we can't wait to add to the growing number of Southeast Asian  voices in the scene.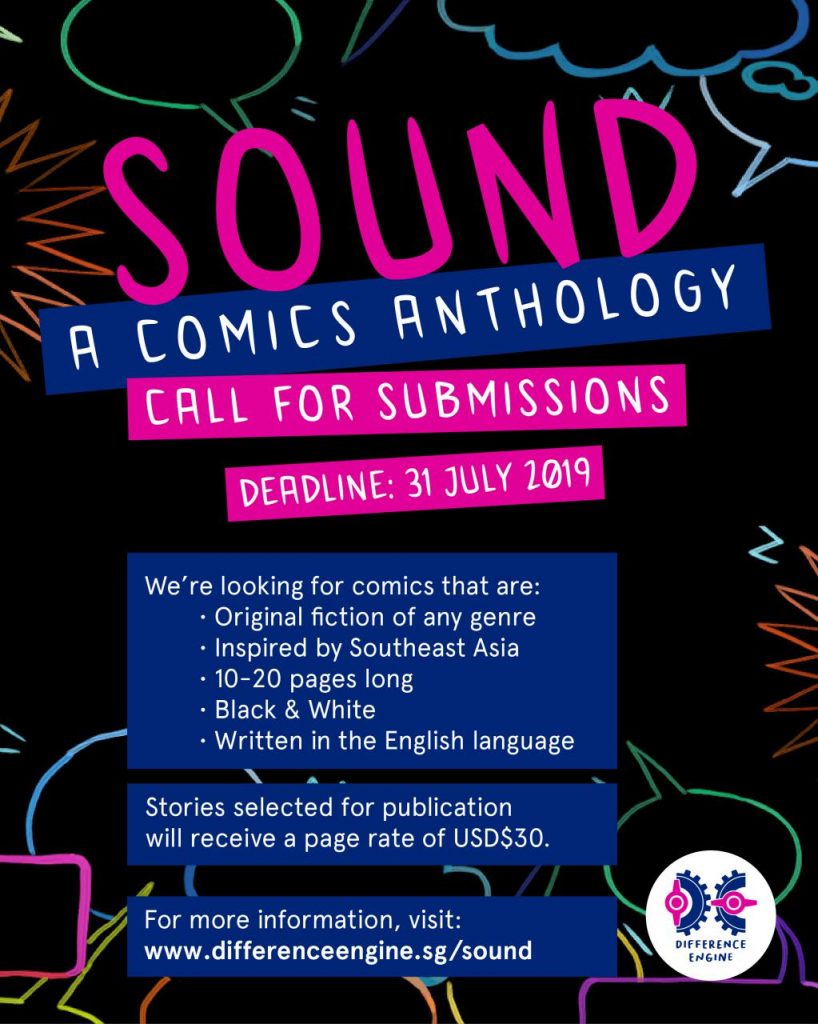 One of the first titles we will be publishing is SOUND: A Comics Anthology, an initiative to develop and showcase local and regional creators.
As our guest editor Charis Loke put it, "So many Southeast Asian storytelling traditions—wayang, chanted epics, songs of healing, recited poetry—are rooted in oral forms. With this in mind, SOUND: A Comics Anthology is an exciting opportunity to explore what comics as a storytelling medium is capable of."
Charis, an illustrator and arts-educator, will be co-editing the anthology together with writer Budjette Tan who co-created the horror comics series Trese. They're both veterans in the Southeast Asian comics industry and we're pleased to have them come on board as guest editors! SOUND: A Comics Anthology opens for submissions today, 4 May, and closes on 31 July 2019. Click here to find out more about the rules and regulations.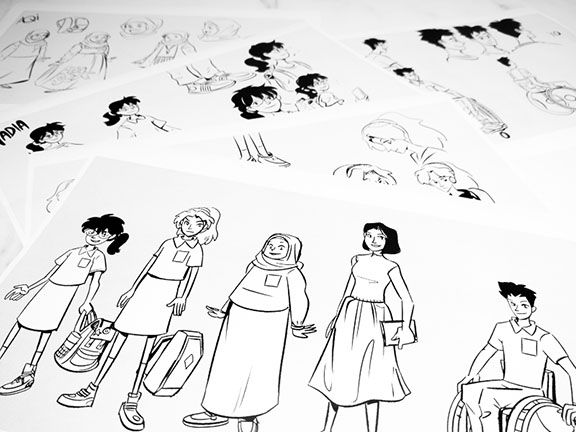 We're also developing a new middle-grade series The Makers Club together with Eisner-nominated Malaysian creator Reimena Yee and Philippines-born comics artist Tintin Pantoja, who will be working on the series as writer and illustrator respectively. The lighthearted series focuses on friendship, inclusiveness, and the importance of creativity in STEM. Book 1—The Makers Club: Game On!—will be published in the first half of 2020.
Reimena Yee said, "The Makers Club is a graphic novel I would have enjoyed reading as a kid. But since that is long past, I'm excited about the next best thing: creating it with my collaborator Tintin for the next generation of kids! I'm really proud The Makers Club will represent Southeast Asian girls who are creative and nerdy, both on the pages and behind the scenes."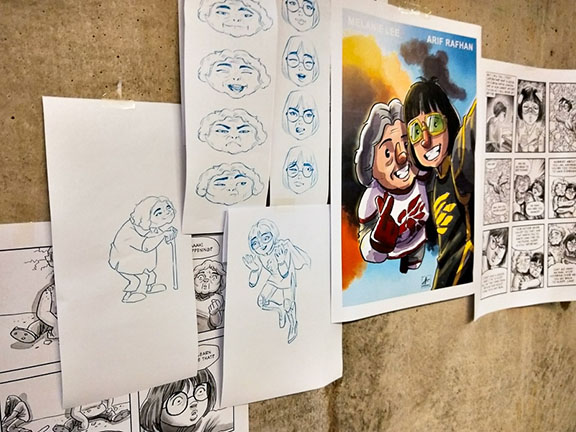 Singaporean kidlit author Melanie Lee will take on her first comic writing role in collaboration with prolific Malaysian artist Arif Rafhan. Amazing Ash & Superhero Ah Ma explores growing up and growing old, and how life can be complicated when you have superpowers. This middle-grade standalone will be published in the second half of 2020.
Arif Rafhan commented, "Working with Melanie has always been great. It's our third time now and we are reaching a telepathic stage in our working relationship – for real! I'm also very excited to be part of the DE family. I admire DE's passion for comics-making and publishing under them would be a great opportunity."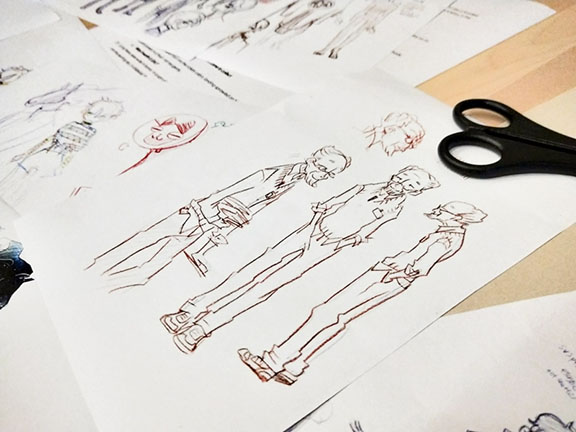 Also new to the comics scene is local playwright Gina Chew, who has teamed with internationally-published Singaporean artist Foo Swee Chin, aka FSc. The duo is working on a story set in a fantastical world where a girl touched by death meets a boy who is Death's messenger. Afterlife, a Young Adult fantasy will be published in the second half of 2020.
Said Gina Chew, "I'm so excited to be given this chance and a team who believes in my story, and at the same time, I feel the weight of writing a story that will do justice to all the cultures and influences that I'm drawing my inspiration from."
Readership for comics and graphic novels has been growing steadily worldwide with an increasing number of international publishing houses setting up dedicated comics imprints and attracting talent globally.
We want to add to the growing number of Southeast Asian voices in the scene, and to do our best to amplify as wide a range of voices as we can! We believe that small details in stories matter. And those details can make all the difference in a visual medium like comics.
As Felicia, our head, says, "We want to publish books for long-time comic fans, but also for readers who have never picked up a comic before! You don't need a secret handshake to start reading comics."
—
Update (March 2020): Unfortunately, Foo Swee Chin has withdrawn from Afterlife due to personal reasons. Illustrator Nadhir Nor will be working together with Gina Chew on Afterlife and we are excited to see the new directions the story will take!